Big Ten Spotlight: Handicapping the conference recruiting race
With recruiting classes around the country beginning to fill out, now is a great time to look at how the Big Ten is faring heading into the home stretch of the 2024 cycle. Here are some of Clint Cosgrove's thoughts for the Big Ten recruiting rankings.
THIS SERIES: Handicapping the Big 12 recruiting race
PROJECTED LEAGUE CHAMPION: Ohio State
The Buckeyes have won the Big Ten recruiting title all but once over the past decade. With the top class in the conference by a large margin, the 2024 recruiting cycle looks to continue the trend of Ohio State's recruiting dominance. The class is loaded from top to bottom with an average star rating of 4.05, which leads not only the Big Ten but the entire nation.
Ohio State is also the only Big Ten program carrying a five-star commit with Jeremiah Smith, Justin Scott, Eddrick Houston and Air Noland all holding Rivals' most prestigious rating. Even if Ryan Day were to lose one of these prized commits prior to signing day, Ian Moore, Mylan Graham and others are waiting in the wings and will be in the five-star discussion moving forward. While much can change prior to the early signing period, it will be a struggle for any program in the conference to push the Buckeyes for the 2024 recruiting title as second-place Michigan sits nearly 650 recruiting points behind.
*****  
DON'T COUNT OUT: Michigan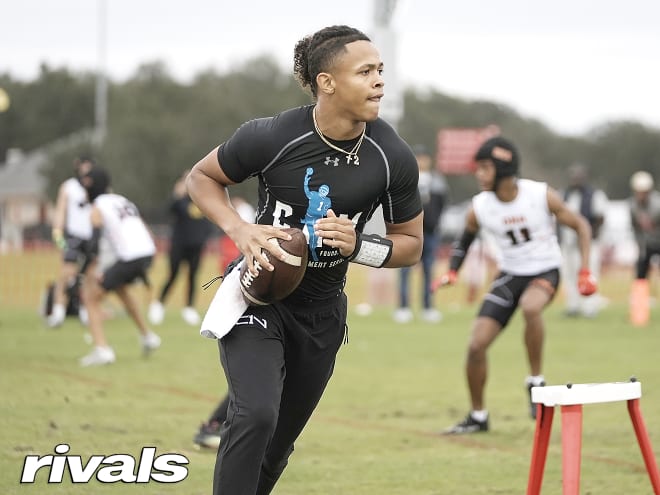 I'm not ready to say Michigan won't challenge Ohio State for the No. 1 spot in the Big Ten as a national championship in Ann Arbor or unlikely disaster in Columbus could change a lot. That being said, it will be an uphill battle for the Wolverines to surpass Ohio State during this cycle despite the impressive class Jim Harbaugh has put together.
Michigan currently sits with 26 commitments, a 3.56 average star rating and the nation's No. 10 overall class. While a class of this caliber would usually put the Wolverines within striking distance of the top spot, this year is different. In order to jump Ohio State it will need a current commit such as Jordan Marshall or Jadyn Davis to get the five-star bump or land an additional five-star commit in addition to Ohio State losing some of its star power.
*****  
BIGGEST OVERACHIEVER: Wisconsin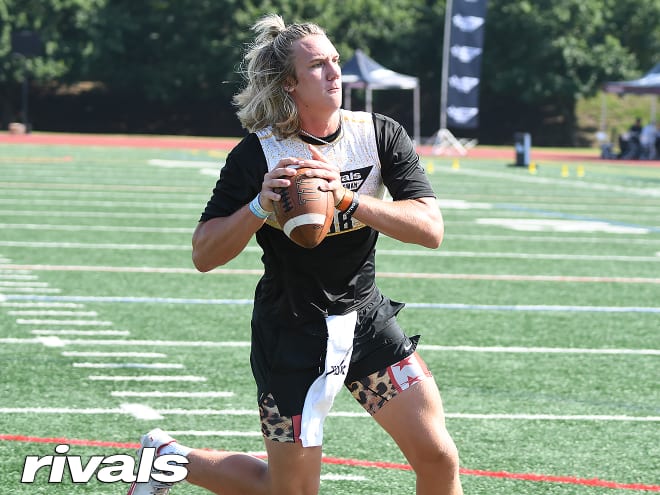 Wisconsin, Purdue and Nebraska all have to be applauded for their recruiting efforts. With 21 commits, 10 four-stars and an average star rating of 3.48 it is Luke Fickell's Badgers that get the nod here. The current class rank of No. 19 nationally is a far cry from the previous two classes that ranked Nos. 47 and 56 respectively.
The most impressive part of Fickell's first full class is the national feel with four-star recruits hailing from Pennsylvania (Omillio Ogard and Kevin Heywood), Illinois (Darrion Dupree, Kyan Berry-Johnson and Grant Stec), Texas (Mabrey Mettauer), Minnesota (Emerson Mandell), Maryland (Dilin Jones) and Florida (Xavier Lucas). The staff has accomplished this despite landing only one of the four in-state four-star recruits in offensive lineman Derek Jensen.
*****  
SURPRISINGLY STRUGGLING: Michigan State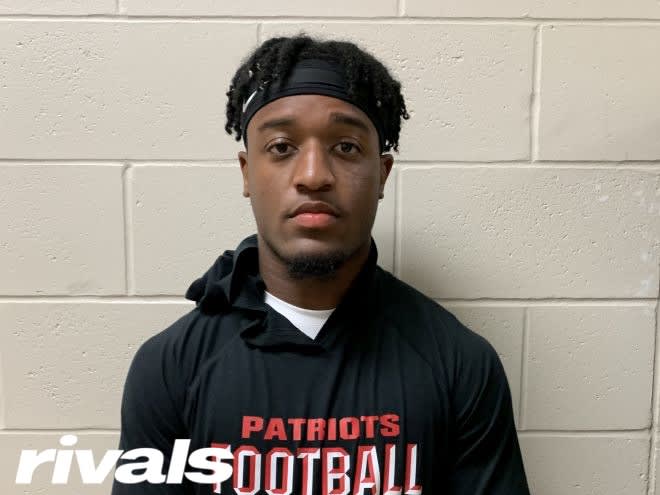 I understand that the Spartans have been transfer portal heavy and had the majority of the class already defected due to the recent Mel Tucker incident I wouldn't consider this a surprising struggle. Even with both being considered, the fact that Michigan State's 2024 class ranks No. 12 in the Big Ten is pretty surprising when you consider the resources put into the program and recent success.
There is some star power with three four-star recruits in Anthony Carrie, Nicholas Marsh and Jaylen Thompson along with others who will be in the four-star conversation moving forward. However, there simply isn't enough high caliber talent or sheer number of high school recruits for a school that has invested in competing for championships.
*****
BEST BATTLE: Penn State vs. Maryland for Jaylen Harvey
Penn State had long seemed to be in the driver's seat for the Rivals250 defensive end, but Maryland along with future Big Ten foe USC have made a strong push in recent weeks. Harvey visited USC for its home opener against San Jose State and the Trojan staff made a trip to the East in attempt to close on one of its priority targets.
Harvey will likely visit Maryland for a game day next with Penn State probably being the recipient of a visit in the coming month and potentially getting the last shot prior to his announcement. This could go any of three ways, but the biggest bit of intrigue here comes in the form of a future Big Ten program battling it out with two current Big Ten programs for one of the nation's best defensive recruits.