Biggest recruiting targets for next Mississippi State coach
The pitch needs to be made that more than one-third – seven of the 18 players from Mississippi State in the NFL – play along the defensive line and the same cannot be said for Ole Miss (three of 22 players).
It could be a compelling pitch to the massive four-star defensive tackle from Bay Springs, Miss., who's committed to Ole Miss but was serious about Mississippi State and Alabama throughout his recruitment. Bring up names like Chris Jones and Jeffery Simmons and Beavers could be intrigued to give the new coaching staff in Starkville a second look.
*****
He's from Starkville. And he's a four-star wide receiver. And he was already committed to Mississippi State but backed off his pledge in early November. This is exactly the type of prospect that the new coaching staff needs to convince to stay home and play for the Bulldogs. He grew up around it and Burnside could lead the charge back.
The late Mike Leach's offense would have been great for Burnside, who would have seen the ball thrown his way a lot. But Arnett chose to run a more pro-style offense where Mississippi State has run it 328 times this year and thrown it just 282.
Meanwhile, Ole Miss coach Lane Kiffin has been throwing it around more and it looks like the Rebels could steal Burnside away. The new staff has to make him a top priority.
*****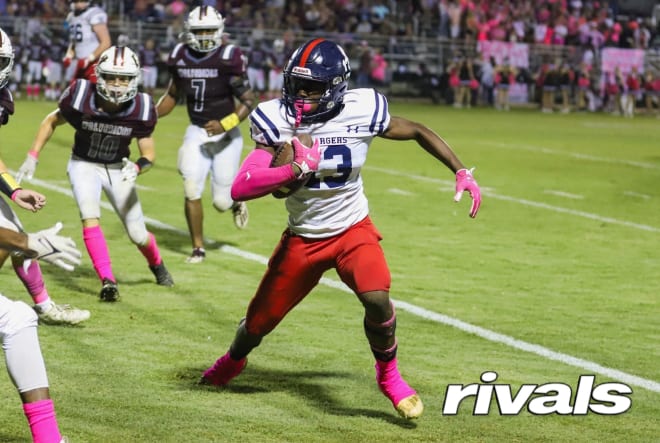 This is going to be a long shot because the likes of Alabama, Georgia and LSU want Cunningham and the Ackerman (Miss.) Choctaw County prospect is one of the best 2025 receivers nationally. But it's worth a shot for a few reasons.
Cunningham is really close with his mom (he told a recruiting story once that the Georgia coaches got his mom a big cup of coffee for the drive back to Mississippi after a game earlier this season and it meant a lot to him) and Cunningham lives about 30 minutes from Starkville. If you think Starkville is remote, well, Cunningham lives 25 miles out in the country from there so staying close to family and playing for the hometown team could intrigue even with the glitz of all the other programs.
*****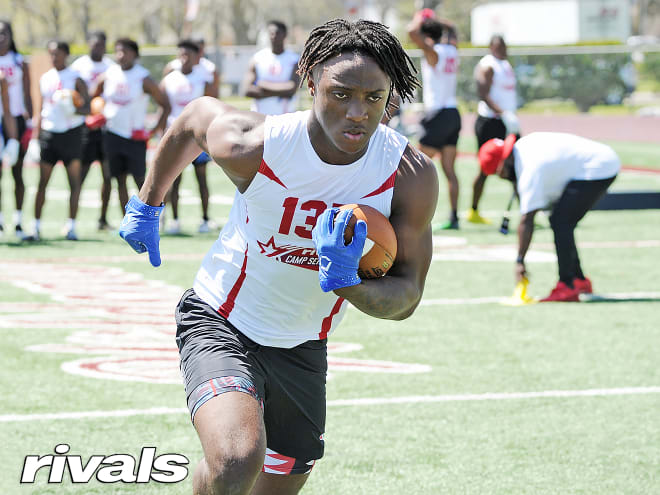 Alabama has been the dream school so that will be difficult to overcome and then Ole Miss, Tennessee, Florida State and some others are involved, but the new coaching staff has to bring Dear in on a visit, sit him down and convince him he's the next Jo'Quavious Marks.
The argument to the 2025 four-star running back from Quitman, Miss., less than two hours from Starkville, is that Marks is a shorter version of Dear but has been the lead back for years at Mississippi State with 386 carries for 1,808 yards and 22 touchdowns in his career. No school recruiting Dear can argue that it has used a running back as consistently as the Bulldogs have used Marks and Dear is just a bigger version.
*****
Thomas is a four-star cornerback in the 2025 class from Lexington (Miss.) Holmes County and that's familiar stomping grounds for Mississippi State coaches of the past and should continue to be in the future.
Safety Corey Ellington, cornerback Khamauri Rogers, running back Wykece Johnson and defensive lineman Joseph Head are all from Lexington, so to surround yourself with familiar faces and maybe even some friends could be a big selling point. Plus, Thomas is a highly talented, in-state prospect anyway so the new staff should target him solely on his playing ability as well.