Fact or Fiction: Darrion Dupree is on flip watch after Alabama offer
Rivals national recruiting analyst Clint Cosgrove, Jon McNamara of BadgerBlitz.com, Sean Williams of GopherNation.com and EgdyTim of Edgytim.com tackle three topics and determine whether they believe each statement is FACT or FICTION.
MORE FACT OR FICTION: Penn State will factor in Ernest Willor's recruitment
*****
TRANSFER PORTAL: Latest news | Transfer portal player ranking | Transfer portal team ranking | Transfer Tracker | Message board | Team ranking FAQs
CLASS OF 2023 RANKINGS: Rivals250 | Team | Position | State
CLASS OF 2024 RANKINGS: Rivals250 | Team | Position | State
CLASS OF 2025 RANKINGS: Rivals250 | Team | Position | State
*****
1. Darrion Dupree is on flip watch after receiving an offer from Alabama?
Cosgrove's take: FACT. I didn't think I'd see Wisconsin getting in many recruiting battles with Alabama, but here we are, and this is a recruitment I will be watching closely for a potential flip. An offer from Alabama seemed to be the only thing holding the Rivals250 all-purpose running back from committing to Wisconsin earlier than he did. While I believe Wisconsin is where Dupree's heart is, you never know what goes through a recruit's head when they get a coveted offer like this. I would be surprised if Dupree doesn't at least consider the opportunity, and I could even see him taking a visit to Tuscaloosa. But I ultimately see him signing with the Badgers in the end.
McNamara's take: FICTION. I went back and forth on this one. Is Alabama a threat to flip Dupree? Absolutely. The Tide are one of two or three premier programs in college football, and they can generally pick and choose who they want on the recruiting front. Additionally, I think Alabama was one of the schools Dupree felt could be close to offering since the start of the summer, which is one reason why his commitment to the Badgers came a bit later than expected. I know a lot of Wisconsin fans hoped Nate Frazier would end up at Alabama, but he recently committed to Georgia. That also added a little fuel to this storyline.
As of today, though, I don't think Dupree is necessarily on "flip watch." A lot will depend on how heavily Nick Saban and company pursue the four-star talent this summer. Alabama has offers out to a number of tailbacks in the 2024 class, and it will be interesting to see how they are prioritized in the next few weeks. If Dupree grades out near the top and shows up in Tuscaloosa early this fall, my feelings will change. But until then, his connection to Wisconsin is stronger than any program in the country, and that foundation could be enough to fend off the bluebloods in college football.
*****
2. Minnesota will win nine or more games this season.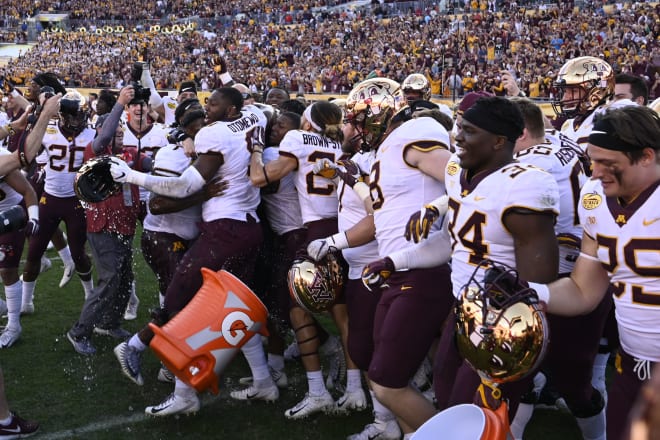 Cosgrove's take: FICTION. This is a hard one for me because the Minnesota program is absolutely trending in the right direction under PJ Fleck, and the Gophers have won nine or more games three of the past four seasons. The only season they did not was during the 2020 COVID season, which is totally a wash in my opinion.
I see a potential path to nine or more wins this season and this program continues to overachieve under Fleck, but losing the majority of your production and three big-time players in John Michael Schmitz, Mo Ibrahim and Tanner Morgan hurts. Add in the fact that the schedule is far from favorable and I see nine wins as being a stretch. I see seven or eight wins as being more likely, but that has been said the past few years, so you never know what will happen.
Williams' take: FICTION. Take away the 2020 COVID year and Minnesota has won nine-plus games the last three complete seasons under Fleck. The pinnacle of that stretch was in 2019, when the Gophers went 11-2 and finished with an Outback Bowl victory over Auburn. Program momentum is definitely trending upward for Minnesota, but I don't see the Gophers eclipsing the nine-win mark this upcoming season. The Gophers have to replace some key departures along the offensive line, and Western Michigan running back transfer Sean Tyler will try to replicate the success of Ibrahim, the former All-Big Ten performer. The Gophers also struggled to create any pressure along the defensive line a season ago, so that definitely needs to improve to get to the nine-win plateau. The Gophers' schedule is also considered the second-toughest in the country. A non-conference road trip to North Carolina will be an early test for the defense. Big Ten juggernauts Michigan and Ohio State are also on the slate, along with a road tilt with Iowa, where Fleck is hoping to break the curse against the Hawkeyes.
*****
3. The state of Illinois has 12 players rated four-stars or higher in the 2024 class. The 2025 class will finish with more than that.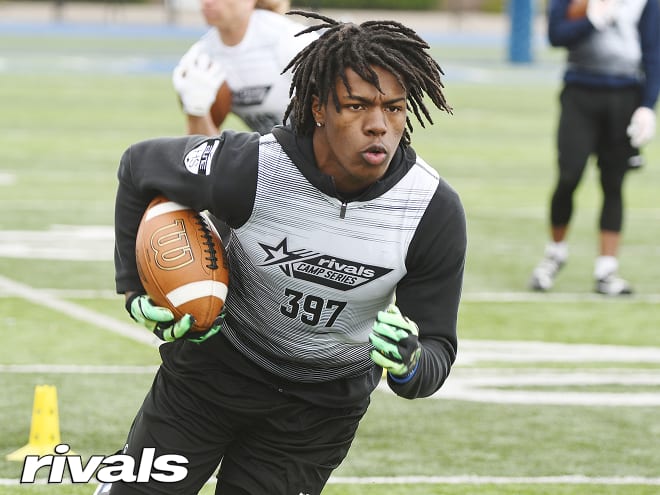 Cosgrove's take: FACT. Talent in the state of Illinois has ebbed and flowed in recent years while producing as few as four four-star prospects to a high of nine with the 2023 class. The state slowly seems to be transitioning from one known for its basketball players to one that is once again known for producing high-caliber football players. With the 2024 class currently having 12 such players and the 2025 class already having 10, (if you include new Illinois transfer Dierre Hill), I only see things getting better. Surpassing 12 four-star plus players in 2025 is well within the realm of possibilities, and could be the standard moving forward.
Edgy Tim's take: FACT. The class of 2025 in Illinois is already pretty strong and having nine players named as four-stars before the start of the IHSA football season – which kicks off in 16 days – is a real positive. Adding more four-stars? I can definitely see that happening. Hill, a four-star ATH, just transferred into Illinois, which will make 10 four-stars once season kicks off. Also, keep an eye early this fall on IC Catholic Prep three-star LB Dominik Hulak, along with Blue Island Eisenhower three-star ATH Andre Lovett. I can see those two – and others – pushing for early entry into the four-star club this fall. This is a very strong, deep and talented 2025 class in Illinois.