Friedman's East Spotlight: The best DBs I've seen in 2023
National recruiting analyst Adam Friedman scouted more than a dozen high-profile games this season in person. With the playoffs underway in the East region, now is a good time to take a look at some of the players who shined in those games.
Today we conclude his seven-day series with a look at the defensive backs.
MORE IN THIS SERIES: Quarterbacks | Running backs | Wide receivers | Offensive line | Defensive line | Linebackers
What's left to be said about Robinson that hasn't already been said? The top-ranked cornerback in the Rivals250 has the size, speed, technique and instincts to see the field very early in his career.
Robinson, a Georgia commit, excels in man coverage where he can shut down a No. 1 receiver by using press coverage or playing from depth and using his speed and physicality to deny his man the ball. Robinson has a knack for getting his hands on the ball and creating momentum shifting plays.
*****
Brown is one of the most physically impressive defensive backs in the nation regardless of class. The Alabama commit has the size and strength to take on any receiver who comes his way and can shut down half of the field.
Brown understands how to play physically with receivers and has the technique to break on passes thrown in front of him when playing in zone coverage. It'll be exciting to watch his development over the remainder of his high school career.
*****
Fort is an exciting defensive back to watch because of his versatile skill set. He can play safety or cornerback at the next level and does a great job using his football instincts and quickness to make plays on the ball. Fort is a physical player who can be an asset against the run and has the coverage skills to take a receiver completely out of the game.
It'll be interesting to watch his athletic development over the next few years because he's already added lots of solid mass to his frame.
*****
Obidegwu has the physical tools to be an impact defensive back for many years at the college level. The Oregon commit has great size and length, which can help him dominate a receiver in man coverage. Obidegwu has no issue playing physically with receivers as they come off the line of scrimmage and he does a great job using his length to keep receivers from hauling in passes.
He has the quickness to stick with smaller receivers when they're in their routes, but also does a great job competing against receivers in jump ball situations.
*****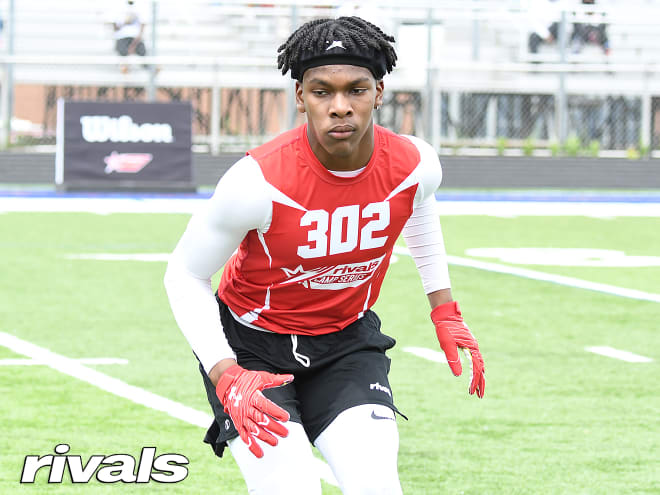 One of the highest-ranked defensive banks in his class, Humes has an outstanding skill set that should allow him to see the field early in his college career. He has enough height and plenty of speed to match up with almost any receiver that lines up across from him.
Humes has a knack for getting his hands on the ball but more likely than not quarterbacks just decide to not throw in his direction. With verified 4.3 speed, Humes is able to match up with even the fastest receivers or blanket bigger receivers who try to challenge him.
*****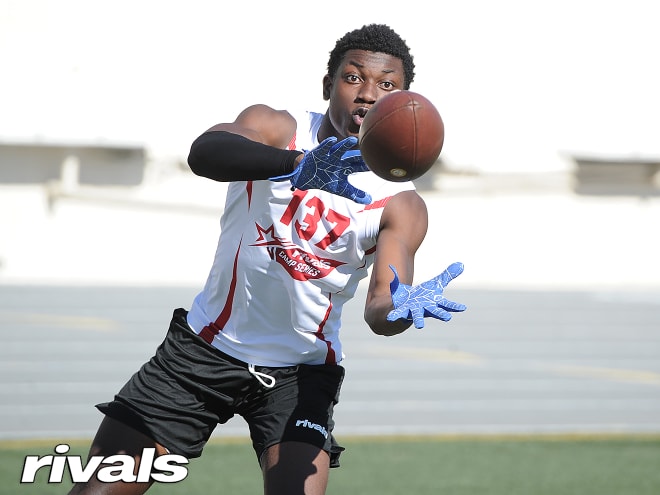 Another young defensive back, Jiles has sky-high potential. The Miami commit understands how to use his size and physicality to knock receivers out of sync with their quarterbacks.
Jiles has a versatile skill set that should allow him to effectively cover outside receivers, slot receivers or even line up as a safety. Don't be surprised to hear his name come up a number of times throughout the rest of his high school career.
*****
McDonald has a chance to be one of the more coveted defensive backs in his class. His long arms and ball skills help him create game-changing plays or just flat out knock passes out of receivers' hands. McDonald has a lean frame but plays with the strength to make sure receivers don't overpower him.
He is a technically sound defensive back with solid footwork and reacts quickly when the ball is in the air.
*****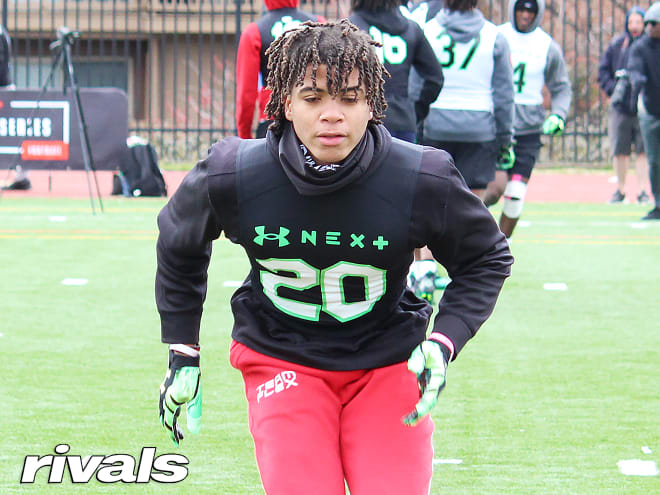 Delane is such an impressive player and he would probably be higher on this list if his in-person evaluation this season wasn't just for a practice session. He brings an intensity to the secondary that few in the 2025 class possess. Delane is an enforcer against the run and understands coverage schemes at a very high level.
Quarterbacks generally don't throw in his direction because he's proven over the last few years he's able to get the ball in his hands when given the chance.
*****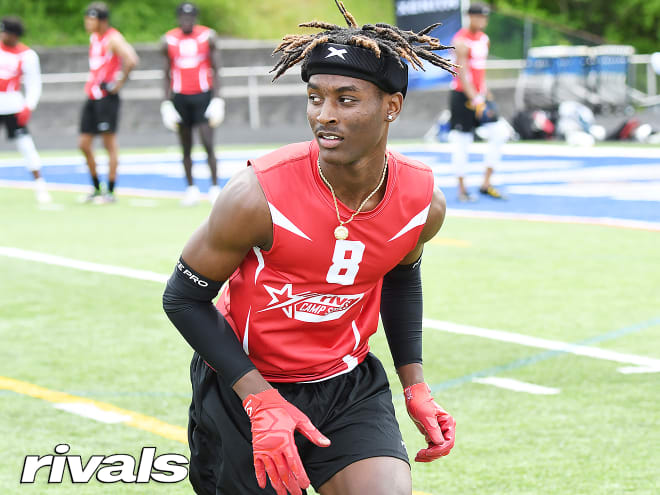 Agard has been under the microscope for many years and his ranking can sometimes be controversial but he showed how effective he can be during his game against IMG Academy earlier this season. The Wisconsin commit has crisp footwork and shows the quickness necessary to change directions fast enough to keep up with even the fastest receivers.
Agard has enough size to compete with bigger receivers but he is still very lean. That being said, he does a good job knocking passes away from receivers and is rarely overpowered in jump ball situations.
*****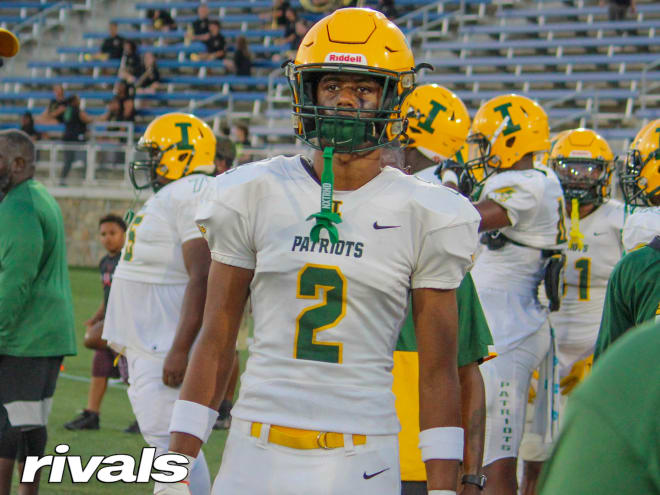 Reddish has already been identified as a stock up candidate in the postseason rankings update thanks to his size, physicality and skills in coverage. The Virginia Tech commit is a big hitter who does a great job coming downhill against the run and making sure receivers think twice about running routes over the middle.
Reddish has a skill set that should allow him to see the field early in his college career as long as he's able to pick up the defensive system in a timely fashion.